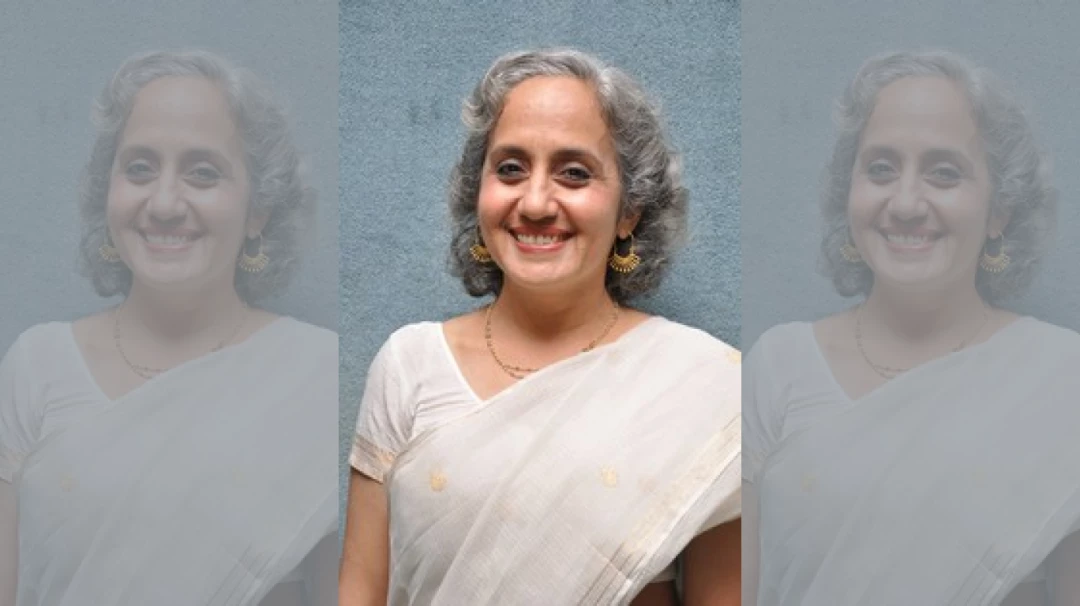 At a time when the nation is swamped under the political controversy based majorly on religion, a Mumbai-based journalist and author Rajni Bakshi expresses about the era where none would have imagined that the city could be caught up in this ploy in the second episode of the Mumbai Charcha series.
In the chat talk, Rajni Bakshi also shares about her relationship with the city and her long-term vision for the island city.
Rajni Bakshi writes about social and political movements in contemporary India.  She stands in the "fertile ground" between journalism and activism – chronicling struggles for more humane and ecologically sound ways of life.
Despite not being born in Mumbai, Rajni says she feels a sense of home which is beyond words.
"My story is about free India and about the time where finding a house was a task in the city of dreams. As a partition affected family, who came from Lahore to Mumbai, my father was often said, "Naukri milegi, chokri mil jaayegi, par kholi nahi milegi," she says laughingly.
"For me, Mumbai also gives a feeling of relaxed belonging as I can travel in public transport such as taxis even in the midnight even without a second thought, while this might not be the case elsewhere. Moreover, in the city, where people are always busy, there is no feeling of being judged at all at any point of the time," she expressed.
Bakshi, who writes about social and political movements in contemporary India, is also the founder and curator of Ahimsa Conversations, an online platform for exploring the possibilities of nonviolence. Besides, she was formerly the Gandhi Peace Fellow at Gateway House: Indian Council on Global Relations.
She also explained about the co-mingling of economic classes across the city and how the city is secular in itself and beyond religion.
Talking about violence, on being asked what stand outs as she takes a sweeping gaze at the city, Bakshi exclaimed that it was always believed that Mumbai was different when it came to the riots and Hindi-Muslim fight. "The issue of violence and non-violence is on everyone's mind irrespective of people mentioning it out rightly. Then called, Bombay was also affected by the violence in 1947, during the partition. However, after that till 1992, there was no major breakdown, yet there was not a peaceful bliss. There were anti-south Indian riots and other kinds of skirmishes. In early 1993, it erupted into a full-fledged chaos and the city came to a standstill."
"It was a turning point as this problem was not going to diminish so easily. The illusion was broken down and we got a reality check about the communal violence," she added.
Concluding with sharing her visions, she remarked: "The success of the city should be measured by the development or growth as well-being and visionary thinking is important in the end. I hope the culture of endless competition will evaporate and it will be more joyous. A way of life curiosity, self-discovery and self-knowledge should be the motive."
Mumbai Charcha, a series of conversations, with prominent citizens is a joint initiative between Mumbai First and Blue Ribbon Movement, as a run-up to the BMC elections, looking at leaders from every segment of society.
While Mumbai First is an advocacy initiative looking to make Mumbai a better place to work, live, and invest, the Blue Ribbon Movement, on the other hand, works with young people empowering them to become leaders.
Also Read: "Mumbai's First Dharma Is To Create Wealth"