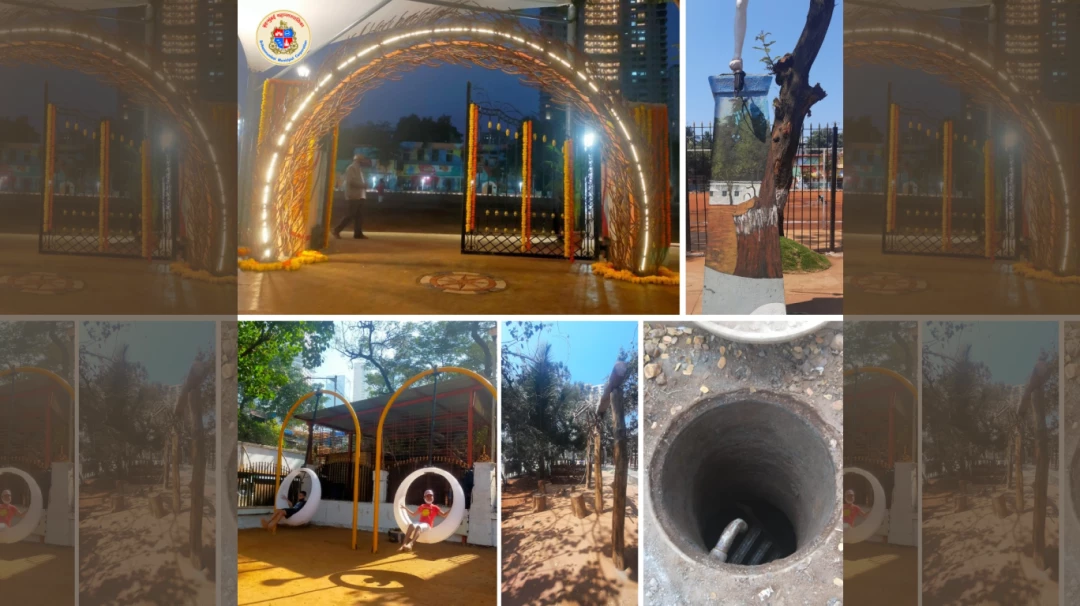 Mumbai's Mahatma Gandhi Maidan in Worli, also known as Jamboree Maidan has been transformed with developed sports facilities that include space for sports such as Mallakhamba and kabaddi, reports stated.
The garden comes equipped with a jogging track, skating rinks, wooden gym equipment, and a new rainwater harvesting system. The park is spread across 1.5 lakh square feet and has historically been a location for the Dahi Handi festival.
Mahatma Gandhi Maidan (Jambori) revamped!

Various useful modifications made according to the needs of different sports.

A British-Era tank was discovered which will now be used for rainwater harvesting. (1/3) pic.twitter.com/X70EqzlLbF

— माझी Mumbai, आपली BMC (@mybmc) February 23, 2022
According to narratives, the INR 2.5 crore upgradation was facilitated from the MLA fund of Aaditya Thackeray and the MLC fund from Chief Minister Uddhav Thackeray. With the upgradation, the ground now has a 15,000 sq ft, sports stadium.
Some of the facilities include kabaddi and badminton court, a football field, jogging track, skating rink for children, sidewalk, open gymnasium, reclining benches, eco-friendly LED lights and number games created using LED lights.
Based on accounts, during the upgradation, the Brihanmumbai Municipal Corporation (BMC) found an underground 1.5 lakh-litre capacity British-era water tank which is now slated to be used for rainwater harvesting.
Apart from this, improvement work on the 1.45 lakh square feet ground is underway that entails the installation of 14 sprinklers.
The BMC has also set up an open library equipped with a viewing deck. Additionally, illustrations have been painted on many pillars near the entrance.
Also Read: Mumbai: Visuals Of The Newly Renovated Viewing Deck At Shivaji Park, Dadar