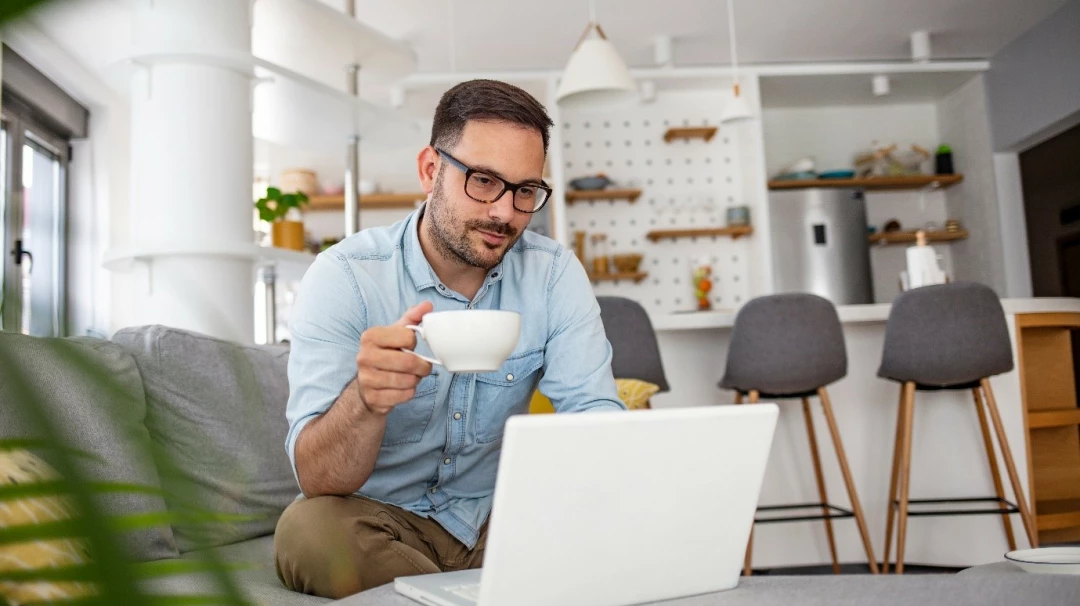 Most of us spend a lot of time in front of our computer screens, and when we are not at it, we spend long hours staring at our mobile phones. This exposes our eyes to harmful blue rays that can cause eye problems like itching, watery eyes, headache, and sometimes even cause lead to other serious issues.
Therefore, it's important to give our eyes the protection it deserves with quality computer glasses that come with specialized lenses to help reduce the strain on our eyes.
But that does not mean that you have to look nerdy wearing them all the time. You can choose your look the way you want to look with designs that are in vogue and will make you stand out in a crowd by giving you that intellectual yet stylish look. Rest assured, stylish designs of computer glasses will make heads turn every time you step out. To help you get a perspective on computer glasses, let us look at some of them, especially with a unisex design making them a perfect accessory for both women and men.
Black Rectangle Blue Cut, Zero Power Computer Glass
These computer glasses designed for both men and women give off a happy vibe while making you look cool with their red and black combination giving it a killer look. If you are up for it, you can wear them with a pair of T-shirts and denim or go in for smart casuals. No matter what you choose to wear, these computer glasses for men will get people talking about your look in no time.
Black Cateye Blue Cut, Zero Power Computer Glass
The Cateye look is one of the coolest looks to have come around in recent years and gives you a modern yet classy look, giving an accentuated look to the eye, making people notice. They are suitable for a range of face types. However, they go best with someone with an oval or round face.
Black Square Blue Cut, Zero Power Computer Glass
The square frame is one of the most fashionable and has proved their popularity with fashionistas in recent years. They resemble the oversized glasses of the 1970s, and you can see a lot of new-age influencers and fashion bloggers donning the square frame specs. The unisex design is perfect for giving your face a contoured look. These are the perfect and one of the trendiest computer glasses for women and men alike.
Grey Round Blue Cut, Zero Power Computer Glass
Round glasses have been around since the 1960s and never went out of style. They are simple in design, also known as tea shades in the fashion circuit and have been popular among the most iconic stars we have known over the last few decades. Some of the most notable ones to don the round glass look includes Sir Elton John, Ozzy Osbourne, and the more recent Kendall Jenner. Round computer eyeglasses come with a curved, circular-shaped lens that allows them to blend with all face types. Moreover, the straightforward design focuses on your face. So, if you have the spotlight on you and want people to notice you, no matter if you are in an office meeting or hitting the party on the weekend, you should check them out.
Grey Rectangle Blue Cut, Zero Power Computer Glass
This one is for those who value a classic look. They are wider and feature sharp angles that add to the overall beauty of the frame. The rectangle design can suit any face type, and this computer glasses for men featuring a steel grey colour is perfect for office meetings and those formal gatherings as they go well with all types of formal attire.
So, if you have been spending long hours in front of your computer screen, whether working on that next big presentation or killing it on the multiplayer servers playing call of duty, give your eyes the protection they need with these 5 computer glasses from the house of Titan Eyeplus, a reliable brand in the Indian market.